The Benefits of Infused Water and Our Top 5 Recipes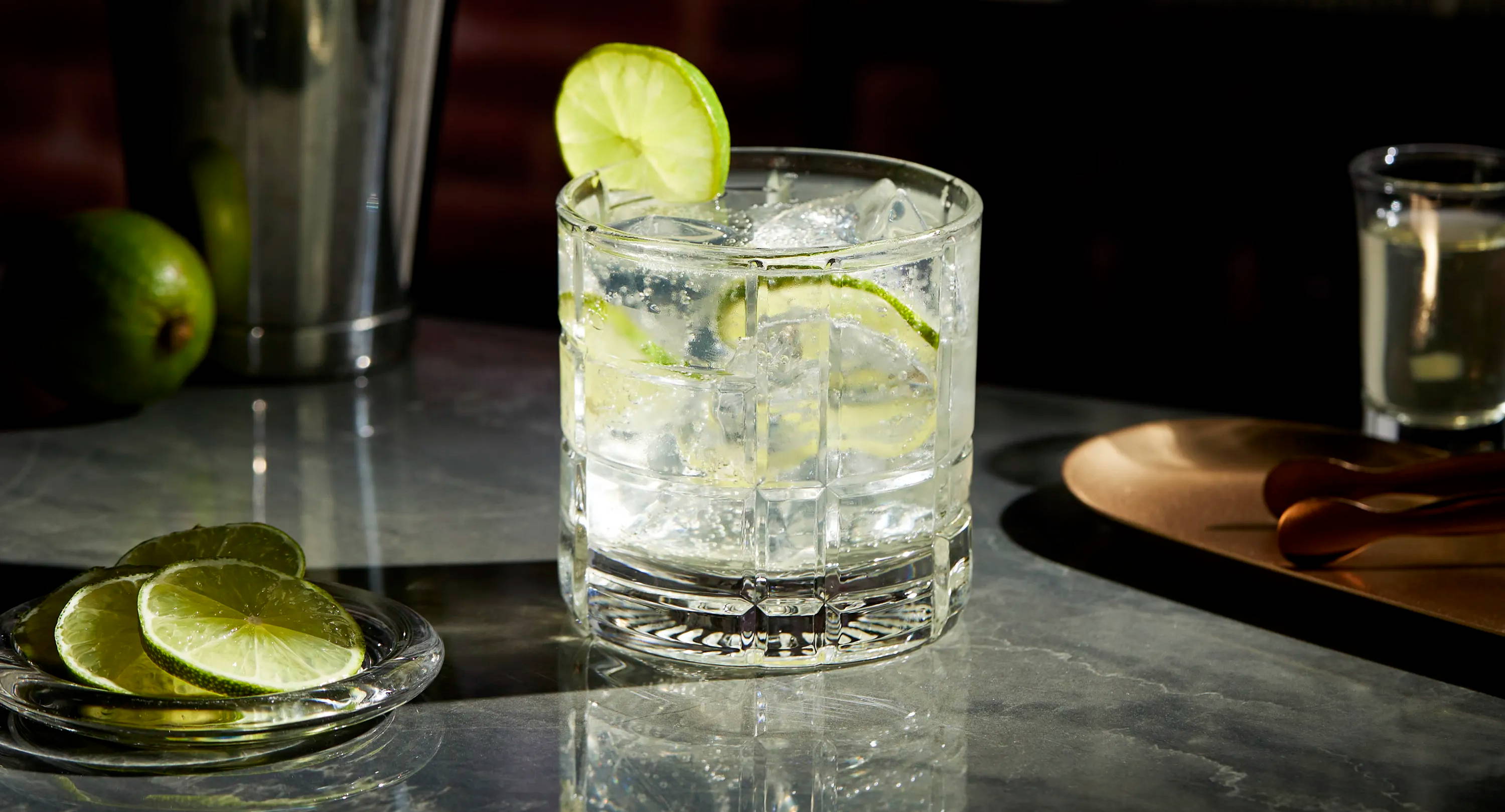 These Refreshing (and Simple) Infused Water Recipes are Sure to Taste Good and Make you Feel Good As Well!
Author Alexandra / Category Drinks / Published: Jan-24-2023
We've all heard that drinking eight glasses of water a day is essential for good health. But what if you want to get creative with your hydration? Infusing water with fruits, vegetables, herbs, and spices can add flavor, color, and an array of vitamins and minerals to your daily intake. Here are our top five infused water recipes and their associated health benefits.
So how do you make infused water?
Simple! For each of our combinations listed below, simply slice your fruit/herbs and lightly squish them with either a muddler or spoon (or whatever you have really!)
Pour in your water and let sit in the refrigerator for approximatly 2-12 hours.
We don't recommend going over 12 hours, as this can cause the fruits to go bad and create a bad taste.
2 hours will give you a light flavor, and the flavors start to get more heavy around the 6 hour mark.
Between 6-12 hours, the flavor is about the same.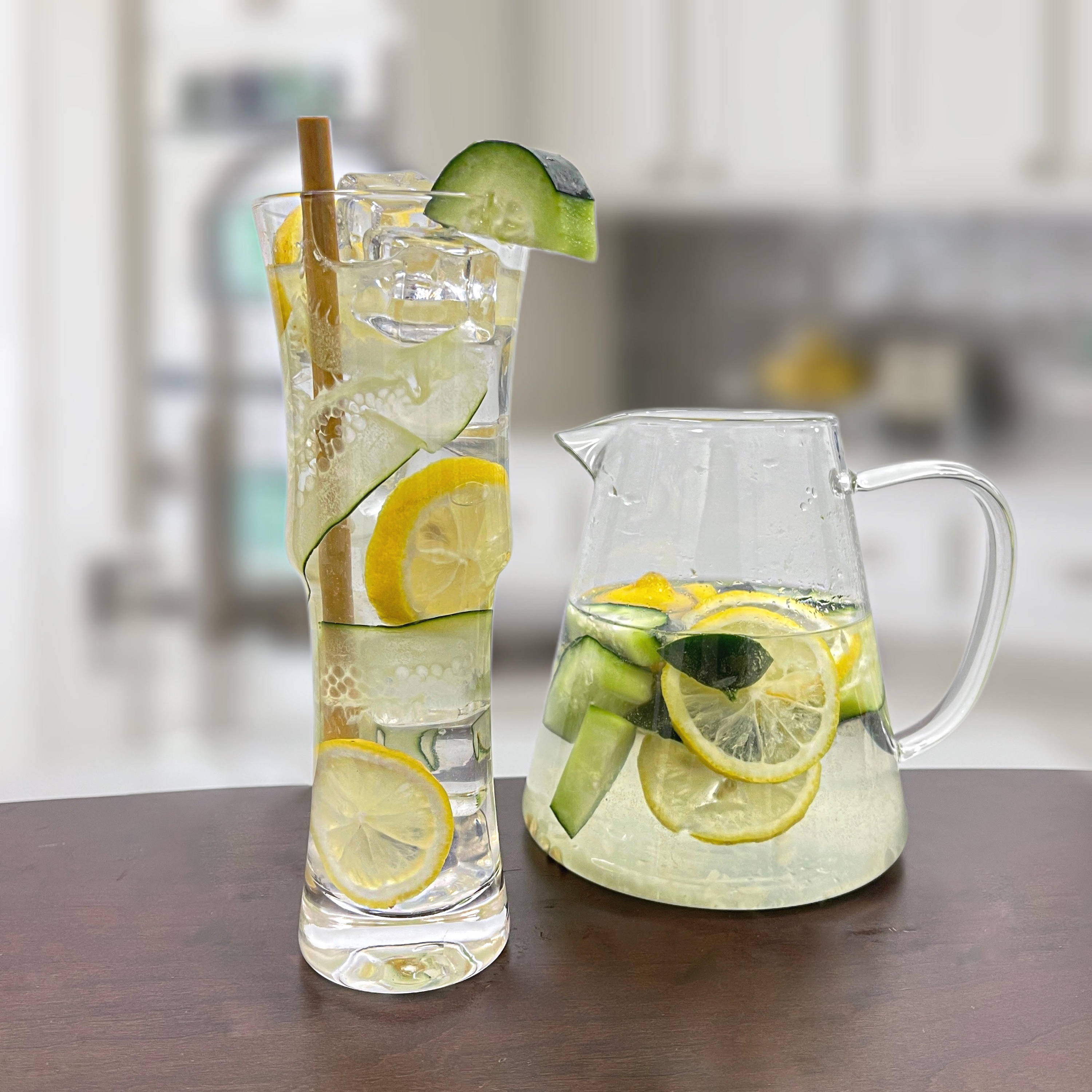 Here are our top 5 recipes :
Cherry & Orange Infused Water
This refreshing combination of tart cherries and sweet oranges is full of antioxidants that help reduce inflammation in the body. Cherries are a great source of melatonin which helps regulate sleep patterns while oranges provide a punch of vitamin C to boost immunity.
Lemon & Ginger Infused Water
This zesty infusion contains compounds like gingerol and shogaols which aid digestion by reducing inflammation in the gut. In addition, lemon's vitamin C content helps prevent cell damage caused by free radicals as well as aiding iron absorption from certain foods like spinach.
Lemonsoda was born of a passion for sipping in style. One Dad's hobby for mixology and high-end Glassware turned into a mission to bring high-end affordable glassware to every home, kitchen, and bar in America. Lemonsoda brings classic designs to a modern audience and will never compromise on quality and style.

Lemonsoda offers affordable, stylish, and high-quality glassware. We love bringing classic designs to a modern audience, and we never compromise on quality or style. With a huge selection of glasses and barware perfect for any occasion, Lemonsoda has everything you need to sip in style. Bottoms up!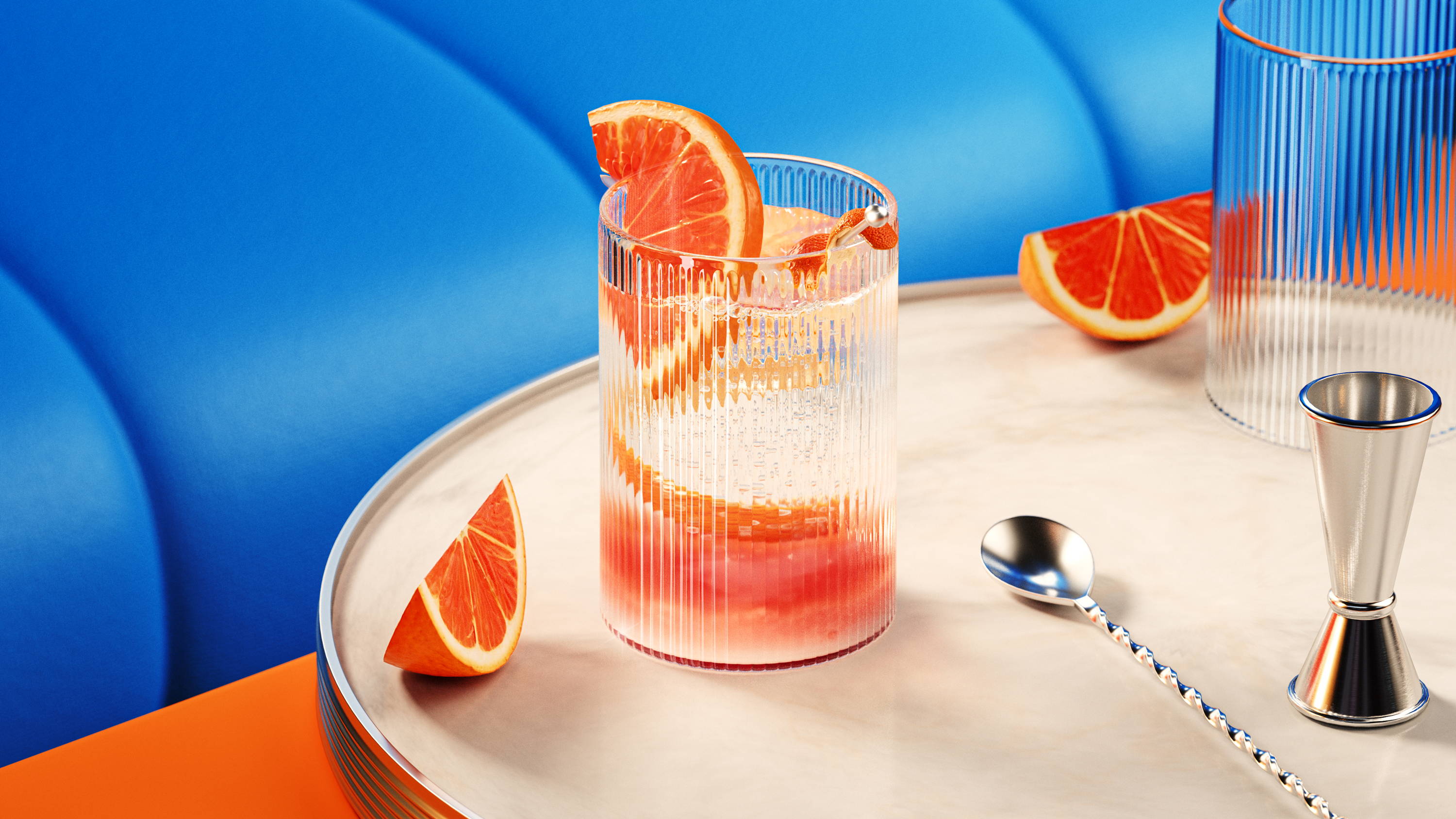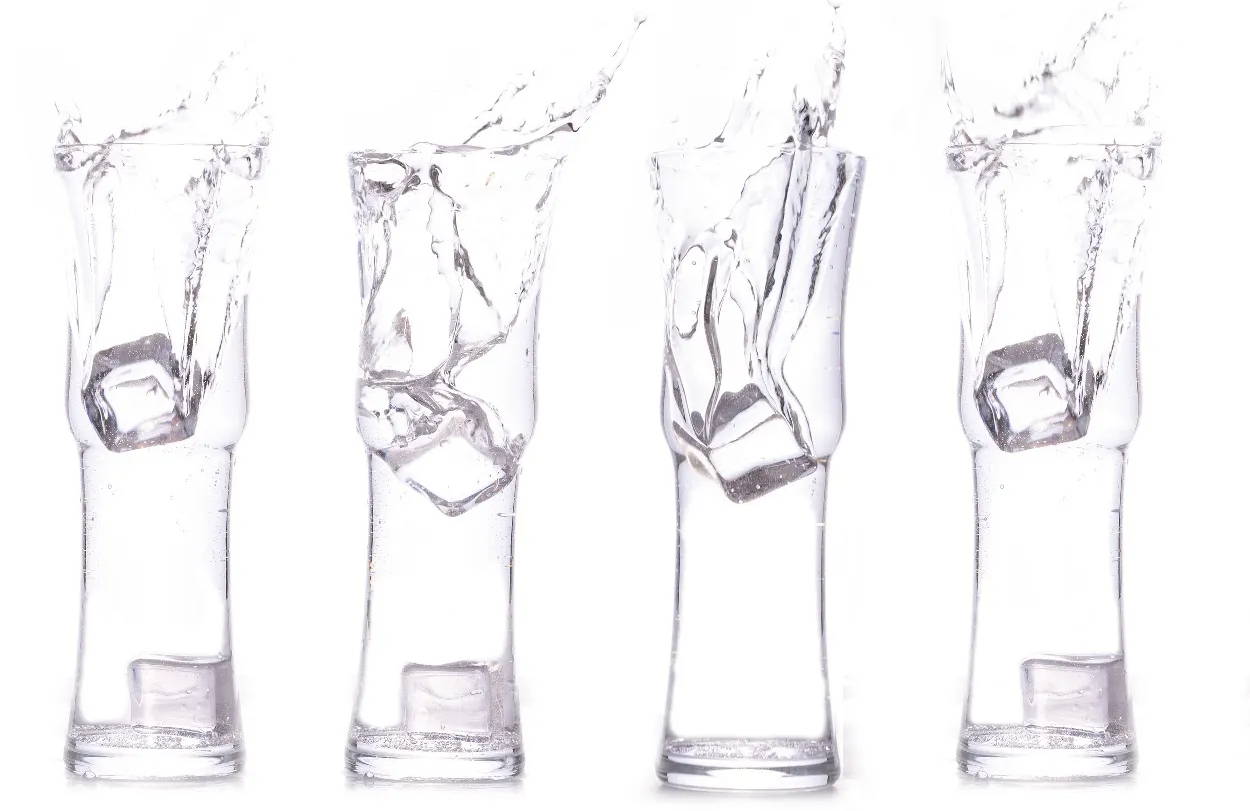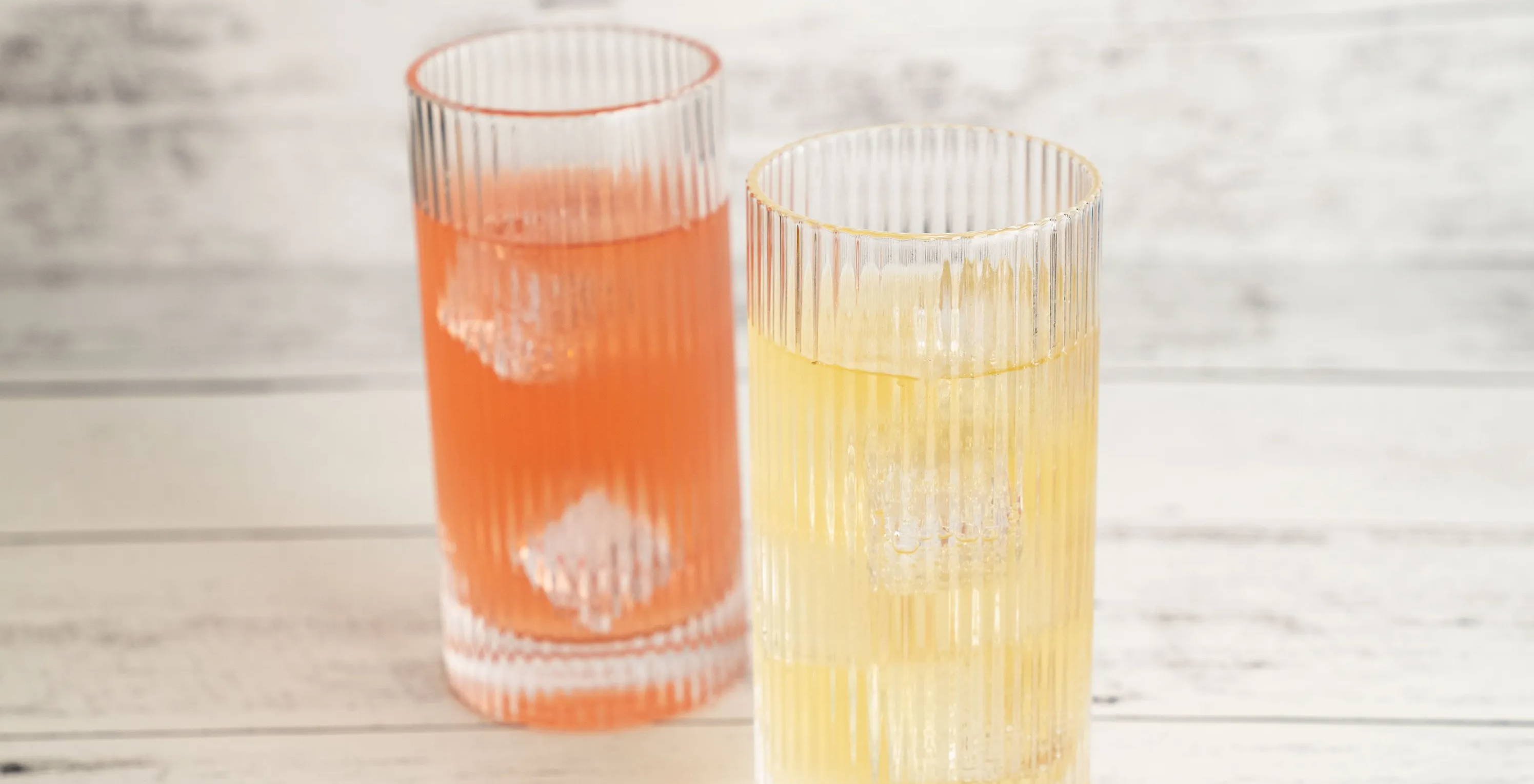 Mint & Lime Infused Water
This classic pairing contains menthol which helps reduce nausea as well as freshens breath. The lime provides additional vitamin C while mint aids digestion by calming the stomach's muscles. This infusion has also been known to help reduce headaches due to the cooling effect of mint on the body's nerve endings.
Strawberry & Basil Infused Water
The combination of sweet strawberries and fragrant basil makes this infusion one of our favorites! Strawberries contain high levels of vitamin C which support healthy skin as well as aiding iron absorption from certain foods like legumes. Basil is not only tasty but also helps fight bacteria in the stomach due to its carvacrol content.
Watermelon & Mint Infused Water
This thirst-quenching duo contains lycopene found in watermelon which helps protect cells from damage caused by free radicals as well as preventing heart disease due to its antioxidant properties. Mint aids digestion by calming the stomach muscles while giving this infusion a fresh flavor profile!
Staying hydrated has never been easier or more delicious with these five infused water recipes! Whether you're looking for an energy boost, need help with digestion, or just want something tasty to drink during those hot summer days, there's an infused water recipe for everyone! So grab your favorite fruits and vegetables and get infusing! Your body will thank you later!
Romantic Cockatils Perfect for any Celebration with that Special Someone!
Author Alexandra H. / Category Valentines Drinks / Published: Jan-15-2023